Principal Broker/ Management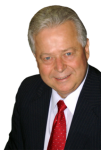 Win Sasse
     Principal Broker
     All/Pros Realty
    All/Pros Real Estate
All/Pros was founded in 1996 with the principal of serving our clients and community with the utmost highest of professionalism, honesty, and integrity. Our agents attend and receive   proven specialized training to become an All/Pros professional. Our real estate agents are affiliated with either All/Pros Realty and are members of the association of Realtor or affiliated with All/Pros Real Estate and enjoy freedoms that are similar to a non union origination. Win Sasse (Principal Broker) believes whether you are affiliated with All/Pros Realty or All/Pros Real Estate that the training and the service to agents and client remain superb. Win Sasse entered real estate in 1977. He learned early on that service and doing what was said, made and gave him the success in real estate.
For example when Win wanted to work with builders, he went and found out everything he could about the building codes. He then went out and had floor plans modified or redrawn by architectural designers. He took the floor plans to the builders and they loved the modifications. It did not take long for Win to design all of the builder floor plans. He was now selling in various subdivisions listing and selling real estate all over town and was awarded with dozens of silver and gold awards including The Most Prestigious #1 Sales Award by the local board of Realtors. Win had now become an award winning builder, architectural designer, and land developer. In his spare time he invented and patented a new sign that will fit into a trunk of a midsize car.
Whether you are interested in buying or selling real estate or if you are a real estate agent looking for a new place to call home we will teach you how to succeed. Our office is staffed to help us run an efficient real estate company from front desk to accounting to managing broker.
For more information please fill out the form below: